Conditions

HOW TO SIGN UP FOR A TRIP
Fill in and send back electronically the reservation you will find when you click on the box I WANT TO GO at the convenient time and price of the trip (on the left in the description of each trip). In the next few hours (on working days) or days (weekends or holidays) you will receive an e-mail confirmation of your booking and a contract (in case you do not receive such an e-mail, please contact us by e-mail or phone + 48 508 432 161).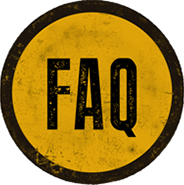 FAQ

Price of the trip:
To calculate the right price for a trip, you do not need a calculator or a currency converter. You do not need to look for hidden amounts between words. All prices quoted by us include the cost of the flight ticket including all airport charges. All services included in the price of each trip are visible right after it. Services that are not included in the price or the cost of additional services can also be found in the description of the trip.

Group size:
We go in small groups. The minimum number of customers on a trip is 6 people (sometimes 7-8), up to 15. On a coach trip in Europe, the maximum number of clients can be higher.
Difficulty levels:
1 - very easy, no physical preparation necessary, short walks in the program (optional you do not have to participate in them)
2 - easy, all-day walks or a kilometer-long bike ride in affordable terrain without load. Available assurance car. A journey without heavy backpacks (luggage is transported by a car).
3 - medium, multi-day trekking in the mountain area, often outside the marked paths, mountain bike trips, often without the possibility of shortening the route.
4 - demanding , expedition trips. Psychophysical fitness required.
NOTE: If the trip is rated 1-2 or 2-3 etc., it means that part of the program is catching the level of difficulty by one or higher, for example it is possible to leave some more demanding physical fitness points or some elements are more difficult.
AXA insurance included in the price of the trip:
- KL (medical costs) along with assistance up to 30,000 EUR
- KR (costs of rescue) - sub-limit to KL up to 5,000 EUR
- NNW up to EUR 2,000
- in addition, as a gift from our travel agency, you will get a travel luggage insurance of up to EUR 200.
We also offer additional insurance (up to 100,000 EUR or 200,000 EUR). We also offer insurance against the costs of resignation (KRIT) or insurance of chronic diseases.
Pilots and guides:
Our trips are conducted by qualified and experienced pilots. Most of them are people who know the area very well, because they lived there for a long time or visit the region regularly. We work, of course, with proven local partners.
Transport by plane:
Some airlines require an additional fee for transporting bicycles. You do not have to worry! We will tell you how to properly pack the bike in 2-in-1 form, in this way, and save some money because of it.
Traveling with children:
On most trips marked with difficulty level 1 or 2, you can easily take your children with you. The price of a trip for each child up to 14 years old is automatically 5% lower. Please contact us for more information about the presence of children at a particular event.
Travelling individually:
If you are traveling with us on a trip without your friends or family, you will be accommodated with other person or other people during the trip, who have also come forward individually. In case you want to have a single room, we will ask you for additional payment. Surcharge for a single room will be included in the description of the trip or determined after consultation or even on the spot in accordance to the current situation.

Detailed information (Information package):
You will receive detailed guidelines and instructions for the trip at least 14 days before departure. Usually, this will happen earlier. You will find detailed information on transport, meeting places, information about accommodation, a journey and a sightseeing plan, tourist tips and maps. The information package is sent by e-mail (or by post at the customer's request).
Vaccinations and comments on health risks:
You will receive information on possible vaccinations with detailed information about the trip. We also recommend the closest tropical medicine clinics and vaccination points (located in every major city), as well as information on the equipment of the first aid kit.
Visas:
The price of the visa is not included in the price of the trip. This is due to the fact that visa fees often change throughout the year, so when estimating the cost of a trip, we cannot determine its price. Logistics related to obtaining a visa varies depending on the country - sometimes it even requires a request to the embassy of a given country outside of Poland. The price of accelerating a visa process is much higher, and sometimes a minimum of one week is required to obtain it. When describing each trip, we give the estimated cost of the visa. If there is no visa information for a given trip, this means that the visa is not required or issued free of charge in this country.